Permitting Services
Always be in compliance.
Our permitting services team will prepare the documents necessary to complete your project in compliance with local standards. Our skilled and efficient team can quickly and accurately identify jurisdictional requirements and set in motion the process for permitting. Our engineers then prepare the appropriate CAD draftings to fulfill requirements and perform extensive quality control on each work product to ensure every parameter is precisely met. PalniES is designing the future. Let's work together.
Identification of jurisdictional requirements

CAD draftings to fulfill permit requirements

Adaptable for city, state, and agency jurisdiction requirement templates and checklists
We submit more than 350 permits every month for our clients
See how we ensured our client stayed in compliance while still making tight project deadlines.
We assessed, drafted, and delivered thousands of permits for various cities, counties, and agencies (including associated Departments of Transportation and Water Authorities) for our telecommunication client. Despite varying requirements across jurisdictions and short turnaround times, our team was able to deliver:
75+ permits per week; 2,500+ total
95% on-time turn-around
<6% of rework needed
Let our Permitting Services team help you bridge the digital divide.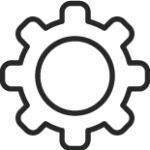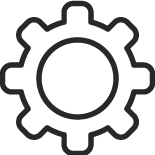 We are poised to support recipients of the Rural Digital Opportunity Fund (RDOF) to quickly, efficiently, and holistically deploy broadband and voice service to rural America. We know that obtaining pole permits in a timely, fair, and cost-effective fashion will be critical in achieving this goal. We have a proven track record of delivering permits on time and with a 30-40% cost reduction for our clients, so our expertise can help your funding stretch farther with more impact. Let us help you get the work done.
Let us do the same for you. Contact us for your permitting services needs.